by
http://psychedelicsight.com/record-roundup-q3-13/
Love, Jimi Hendrix, Blind Faith and Yes are among the psychedelic-era artists with albums ready for resurrection in the third quarter of 2013.
The vinyl revivalists will continue to pack the shelves of your favorite indie record store with psychedelic classics. Other formats in this record roundup include hybrid SACDs, CDs and MP3s.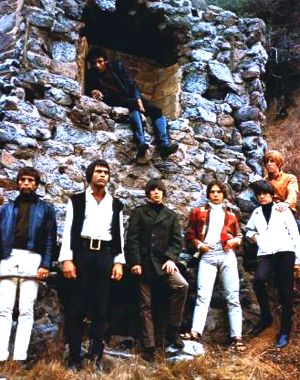 Love's "Da Capo" makes its debut on hybrid SACD on July 30, via Mobile Fidelity. It's billed as direct from the original master tapes, as was Sundazed's vinyl release. "Da Capo" has many fans, despite its split personality:
Side 1 is the run-up to the band's classic "Forever Changes," with six breathtaking psychedelic classics that incorporate rock, Latin rhythms, jazz and classical.
Side 2, notoriously, is surrendered to a 19-minute jam, one that has done a good bit of damage to the otherwise brilliant album's rep (for many Love fans, "Da Capo" is more or less an EP).
The "hit" is the fast and furious "Seven & Seven Is," quite possibly the most explosive 2 1/2 minutes in '60s rock, its speed rush ended by an atomic blast.
"Da Capo" ranks No. 37
on Psychedelic Sight's list of the top 50 psychedelic albums.
The release raises hopes of an SACD release of "Forever Changes," which has seen seemingly endless reissues on CD and vinyl. (Warner Music Japan has just rereleased the album on CD with "2013 digital remastering.")
Love frontman Arthur Lee's
"Black Beauty"
recently resurfaced on 180 gram vinyl, also in a numbered limited edition. The album, credited to a 1973 version of Love, was produced by Paul Rothchild, who also oversaw "Da Capo."
The "official bootleg" of Hendrix's "Live in Cologne" debuts July 9 on CD. It chronicles the Experience's January 1969 performance at the Sporthalle center in Germany.
"The Jimi Hendrix Experience: Live In Cologne" was sourced from a mono audience recording, and long has been available as a bootleg.
"This recording is not without various technical flaws and sonic limitations," warns
Dagger Records
, which is owned by the Hendrix family.
The vinyl version debuted in November via Dagger as the 12th in its series of live and bootlegged recordings.
The Experience featured Noel Redding and Mitch Mitchell, the classic lineup that would last only another six months.
In addition to the regular Experience set - "Fire," "Foxey Lady," "Hey Joe" and so on - the show included the New Orleans rocker "Come On (Let the Good Times Roll)" and a cover of Cream's "Sunshine of Your Love."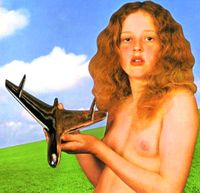 Blind Faith's debut album, in fact its only album, is back on vinyl in a double-disc import edition released July 2.
The set features the original U.K. cover - the artsy-strange one with a naked pre-teen girl. In the U.S., the blah LP cover had Eric Clapton, Stevie Winwood and the rest of the band posing.
The second Blind Faith disc offers five bonus tracks, including an electric take on "Can't Find My Way Home" and two versions of the unreleased "Sleeping in the Ground." There's also an "acoustic jam."
Most of those tracks can be found on Universal's Deluxe Edition CD of 2001, but apparently this marks their debut on vinyl.
Steppenwolf's debut album finally made it to market on 200 gram vinyl after numerous delays; the hybrid SACD version reportedly comes out Aug. 6 from Analogue Productions.
For all its ubiquity in the late 1960s, "Steppenwolf" has been scarce in recent years, with the last domestic CD version released 23 years ago.
Cohearent Audio did the new "Steppenwolf" mastering, always good news. The LP's psychedelic classics include "Magic Carpet Ride" and "The Pusher."
On the space jazz front, Weather Report's "Mysterious Traveller" streaks back to Earth via 180 gram vinyl on July 24. It's the closest thing to a psychedelic album made by the pioneering jazz fusion outfit, opening with Josef Zawinul's stunning "Nubian Sundance."
The long-awaited hybrid SACD of Vangelis' "Blade Runner," the electronic music soundtrack - simultaneously creepy and chill - comes out July 10 from Audio Fidelity.
An hour's worth of music with classic dialog mixed in. Cohearent Audio did the remastering (a red vinyl version just came out).
Also from the astral plane comes "In a Silent Way," the 1969 Miles Davis record with John McLaughlin that paved the way for "Bitches Brew." It was Davis' initial response to the electronic psychedelic music of the day.
"Silent Way" is due on 180 gram vinyl (numbered, limited) July 10 via Mobile Fidelity (if the new 180 gram "Milestones" is an indicator, expect stunning sonics).
Yes revisits "Yesterdays," the compilation album mined from the prog rockers' first two albums and led off by the band's brilliant take on "America." It's set for July 30 as part of Friday Music's 180 gram vinyl series of Yes albums.
Yes man Rick Wakefield went solo in 1973 with the ambitious "The Six Wives of Henry VIII," the concept album not surprisingly finding its biggest success in the U.K. Plastic Head brings the double-album set back to vinyl Aug. 6.
King Crimson's "Red" is due July 16 on 200 gram vinyl, from Discipline Global Mobile. The 1974 album includes the 12-minute debut of "Starless."
"Higher!" the Sly and the Family Stone box set from Sony Legacy, rolls in Aug. 27 in various formats, including 180 gram LPs.
"Nearly one-fourth of the contents will be previously unissued material," Legacy says. Stone's psych-funk classic "There's a Riot Goin' On" has shipped on hybrid SACD from ORG Music.
"Blood, Sweat & Tears" was the first - and by far best - BS&T album, with
Al Kooper
at the controls. The album, a longtime audiophile favorite, has another go with a "gold CD" just out from Impex.
The adventurous album is in stark contrast to the radio-friendly BS&T material to come. Kooper, meanwhile, has the two-fer "Black Coffee/White Chocolate" set for Sept. 17.
Other psychedelically tinged releases of note:
Dead Meadow's first album returns remixed/remastered on vinyl (Xemu Records, Sterling Sound), Aug. 6; Todd Rundgren's "Hermit of Mink Hollow" on 180 gram (Friday Music), Aug. 20; "Fleetwood Mac: 1969-1972″ box set on vinyl (Rhino), Aug. 20; Nick Drake's psych-folker "Five Leaves Left" in a new single LP version, Aug. 27; and the Beach Boys' box set "Made in California" (many unreleased tracks), Aug. 27.
And the new albums: The Arctic Monkeys "AM" on Sept. 10; MGMT's "MGMT" on Sept. 17; Yoko Ono's "Take Me to the Land of Hell," Sept. 17 (check the trippy
advance track
); Moby's "Innocents" with guests including Wayne Coyne, Oct. 1 (all in multiple formats including vinyl).
Just out: John Mayall's concept album "Bare Wires" with Mick Taylor, on 180-gram LP from Music on Vinyl. The 1968 album includes the trippy tracks "Fire," "Look in the Mirror" and "Bare Wires."
From the mysterious land of TBA we have:
Roger Waters' "Amused to Death" on a hybrid stereo SACD and 200 gram vinyl record (apparently delayed again).
The Grateful Dead's "From the Mars Hotel" with a 180-gram vinyl release (Mobile Fidelity). Numbered, limited and half-speed mastered.
"Santana III" on vinyl from Mobile Fidelity.
The first two Chicago Transit Authority albums, numbered and limited on hybrid stereo SACD, from Mobile Fidelity.
"Highway 61 Revisited" on audiophile 45rpm discs, from Mobile Fidelity.
Note: Release dates for vinyl and SACD titles remain fluid until they actually ship. This record roundup will be updated as needed through the quarter. SACDs are all hybrids unless specified otherwise; they work on a CD player but not in advanced resolution.

, Psychedelic Sight: